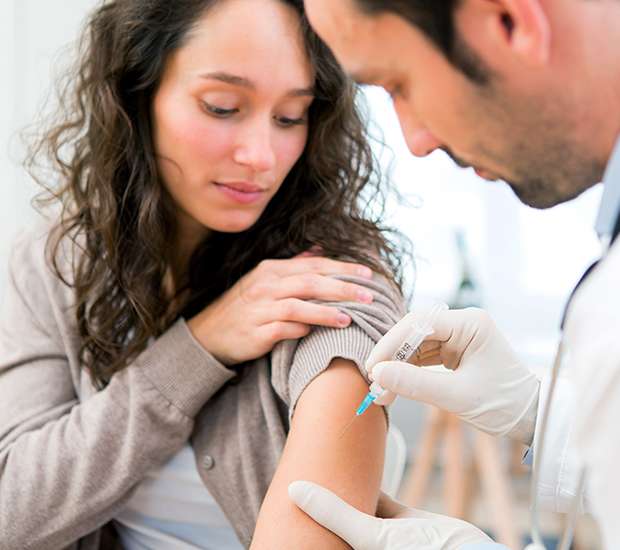 Preventive Care in Passaic, NJ
Passaic, NJ
Many diseases and illnesses can start with minor or undetectable symptoms that gradually worsen over time. In other cases, people will misinterpret the symptoms for another condition and attempt to treat it with store-bought medication. Attempting to self-diagnose a condition or treat without seeing a medical professional will result in the condition getting worse or cause other health issues.
What You need to know about Preventive Care
At the Center for Adult Medicine and Preventive Care, we provide preventive care in Passaic, NJ to help our patients remain healthy. With this type of early treatment, we can help to prevent serious medical conditions from reaching their worst possible point. However, many people will wait until the condition gets unbearable to seek medical treatment.
With our preventive care, we can help you to find lasting relief from the symptoms and overall condition.
Instead of treating an existing illness, disease or condition, preventive care involves taking measures to prevent the specific disease from occurring. People may not realize that diseases and disabilities can result from environmental, genetic and lifestyle factors. Thus, we offer preventive care in Passaic, NJ to help patients avoid the disease or condition entirely.
The effectiveness of preventive care will depend on several factors, including:
How early the patient seeks preventive care
The type of disease or condition the patient is at risk for
If there is a family history of the disease
The health and age of the patient
Lifestyle choices such as smoking or consuming alcohol
The type of environment the patient lives in
While these are only a few of the possible causing factors, each disease and condition will have its own set of causes. Our goal is to help prevent the likelihood of these diseases from occurring. Contrary to what some people think, these tests are not necessarily complex or painful. For instance, a patient who is at risk for diabetes or a chronic disease will benefit from nutritional counseling.
While we offer weight loss treatment, educating a patient on effective nutrition and exercise choices ahead of time can help to decrease the risk of certain conditions.
FAQ
Receiving preventive care is not as difficult as people think. In fact, most have received preventive care since childhood with vaccinations. Regardless, there are multiple questions that people may have about preventive care. Here are a few common questions and our answers to them.
If my family has a history of high blood pressure and heart attacks, what would preventive care Include?
Since high blood pressure increases the chance of a heart attack, it is important to seek treatment even without the risk of a family history of high blood pressure. We can check a patient's blood pressure during regular appointments or annual checkups. One of the main issues is that the risk of high blood pressure goes up the older a patient gets.
When should I get a prostate Screening?
While men who do not have a high risk of prostate cancer will typically get a screening around the age of 50 years of age. Men who are at a higher risk of prostate cancer may get a screening as early as 40 years of age. If you have any concerns, then schedule an appointment with us to bring them up during the checkup.
Will preventive medicine involve taking some medication for Life?
In some cases, possibly. The type of disease we are attempting to prevent may eventually occur in one's life. However, preventive medicine is much more than prescribing medication. It can involve lifestyle changes, regular checkups and more. In most cases, medication is only prescribed when the individual already has the disease or illness that requires treatment.
How long will the appointment Take?
While this can vary per condition, the time can last anywhere from 30 minutes to an hour. The first appointment will take the longest since we need to review the patient information form and the patient's medical history. After this appointment though, all the patient's information will be on file and help to speed up the process for future appointments.
Do vitamins and medication count as preventive Medicine?
While vitamins can help with one's overall health, they are not going to prevent patients from getting sick. It is also important for patients to seek medical guidance on what vitamins to consider taking. In many cases, a healthy diet can help many people get the proper level of nutrition they need. To learn more about preventive care in Passaic, NJ and what can help your overall health, give us a call and schedule an appointment.
Recent Posts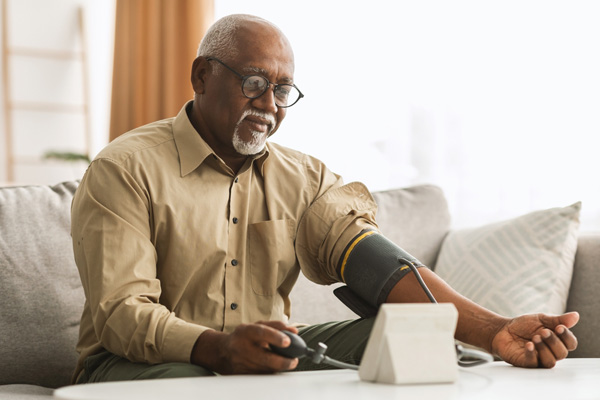 High blood pressure treatment is essential for guarding against heart disease and supporting someone's overall health and well-being. High blood pressure, also known as hypertension, can lead to heart disease, stroke, and other negative consequences if left untreated. Since high blood pressure often has no obvious symptoms, a general practitioner must screen regularly to ensure…