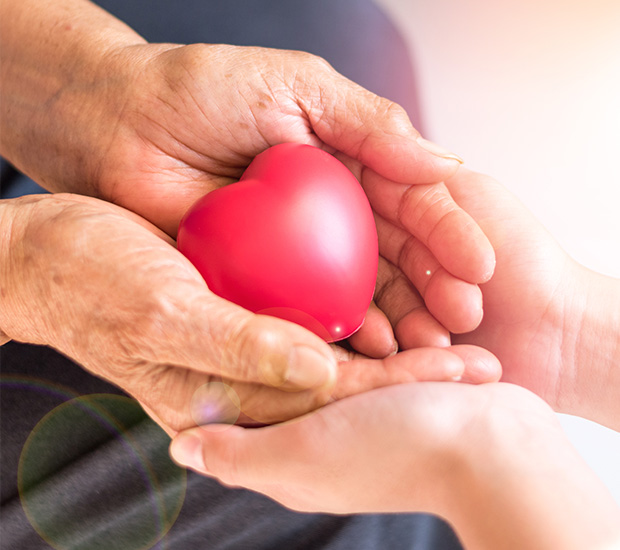 Heart Disease Care
Passaic, NJ
With the proper heart disease care, we can help you prevent or improve symptoms of heart disease while also helping you implement behaviors that support good cardiovascular health. Our team can discuss your options for heart medications, medical procedures, and other interventions you may need to reduce the risk of heart events. Heart disease care involves monitoring and screening for signs of heart disease, working with you to improve symptoms, and helping you make beneficial lifestyle changes that keep your heart in optimal health for years to come.
Heart disease care is available at the Center for Adult Medicine and Preventive Care in Passaic and the surrounding area. We provide an array of treatments and services to help you manage your heart health. Our team will work with you to develop an individualized treatment plan to help prevent or reduce your risk of heart disease or to improve your current heart condition.
Call the Center for Adult Medicine and Preventive Care at 973-859-9165 to request an appointment for heart disease care and to discuss our other available health services.
Overview of Heart Disease Care
Heart disease care focuses on improving a person's heart health and reducing the risk of heart disease and heart events, including heart attack, arrhythmia, atherosclerosis, cardiomyopathy, and coronary artery disease. Heart disease care involves minimizing controllable risk factors, reducing symptoms of heart disease, undergoing routine exams, and blood tests.
We also use interventions such as medications, surgeries, and lifestyle changes to improve heart health. Doctors work with patients to develop individualized treatment plans that address unique challenges related to heart health.
Signs a Person May Need Heart Disease Care
Heart disease care is ideal for those with heart disease who need help managing and improving their condition, as well as for those exhibiting symptoms of heart disease. People with a family history of heart disease can benefit from this treatment, as can those who meet other risk factors such as obesity, diabetes, and high cholesterol.
Signs and symptoms that indicate a person may need heart disease care include:
Chest pain
Irregular heart rate
Dizziness
Weakness in limbs
Difficulty breathing
Benefits of Heart Disease Care
The Centers for Disease Control and Prevention, CDC, states that heart disease is the leading cause of death in the United States and is entirely preventable. A benefit of seeking professional treatment for heart disease is that we can customize the treatment to the patient's needs.
With the treatment, we will recommend how patients can make lifestyle changes to help further their treatment and boost their health. Lifestyle changes can include altering one's diet, exercise, and other lifestyle habits. Heart disease care can also help make the heart function more easily and efficiently.
How Heart Disease Care Works
The treatment regimen for heart disease will vary from one patient to the next based on the type of heart disease and the level of severity. Generally, heart disease care involves routine monitoring of blood pressure, cholesterol, and heart rhythm, and an evaluation of the patient's lifestyle.
For instance, the National Institutes of Health reports that a diet rich in red meat produces triple the amount of a chemical linked to heart disease, so doctors may recommend that patients cut back on red meat as part of a heart-healthy nutrition plan.
There may also be recommendations to incorporate specific exercises or physical activity into one's daily routine, as well.
Follow-Up Treatment for Heart Disease Care
Patients with heart disease or at high risk for heart disease may meet with doctors more frequently than those who receive heart disease care for preventive reasons. After appointments, doctors will review results from tests, X-rays, and MRIs, and contact patients to discuss results and treatment options.
Doctors may also follow up with patients to ask about any side effects they may be experiencing. However, these side effects can vary in severity per each patient. In many cases, the side effects are not too serious, so long as the patient continues to seek regular checkups with us and monitors them.
Call Us Today
Treating your heart disease can help you stay on top of your heart health and reduce the risk of heart disease and heart-related events. To schedule an appointment for heart disease care, call our office today at 973-859-9165.
Frequently Asked Questions
What role do diet and nutrition play in heart disease care?
Certain foods can increase the risk of heart disease; therefore, nutrition plays an essential role in heart disease treatment. Your doctor may evaluate your diet and recommend healthy changes that can reduce the risk. For example, a doctor may suggest that a patient eat less red meat due to its link to an increased risk for heart disease.
Does heart disease care have the ability to reverse heart disease?
Heart disease may be improved and potentially reversed by addressing controllable risk factors. However, it is not possible to reverse damage from heart disease. This is why early treatment and lifestyle changes can be effective in preventing any further issues with heart disease. Proper care is crucial to one's life when it comes to treating heart disease.
Do heart medications cause serious side effects?
Heart medications come with the risk of side effects, just like any other medication. ACE inhibitors may cause life-threatening allergic reactions, while statins may increase the risk of kidney failure. You and your doctor can discuss how the treatment benefits of certain heart medications may outweigh potential risks.
How often should appointments for heart disease care take place?
Heart check-ups should usually take place once every two years. However, patients who meet certain risk factors for heart disease or who were recently diagnosed with a heart condition may need more frequent check-ups. Your doctor will inform you about the frequency at which you should have heart check-ups based on the status of your heart health.
Is stress management an important part of heart disease care?
Stress reduction can play an important role in heart disease prevention because stress can affect behaviors that increase the risk of heart disease. Stress can speed up adrenaline to increase blood pressure and make people more prone to overeating, smoking, and abusing drugs and alcohol — all of which can potentially lead to heart disease. During appointments for heart check-ups, your doctor may discuss the importance of stress management.
Recent Posts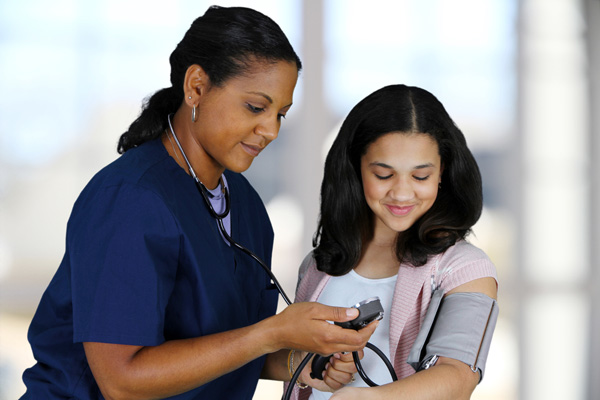 Preventive care is essential to one's overall health and well-being and can even be instrumental in saving lives. Unfortunately, people can often overlook it because they do not think about going to the doctor unless they feel sick. This article looks closer at preventive care and its importance in staying healthy.Preventive care is any health…